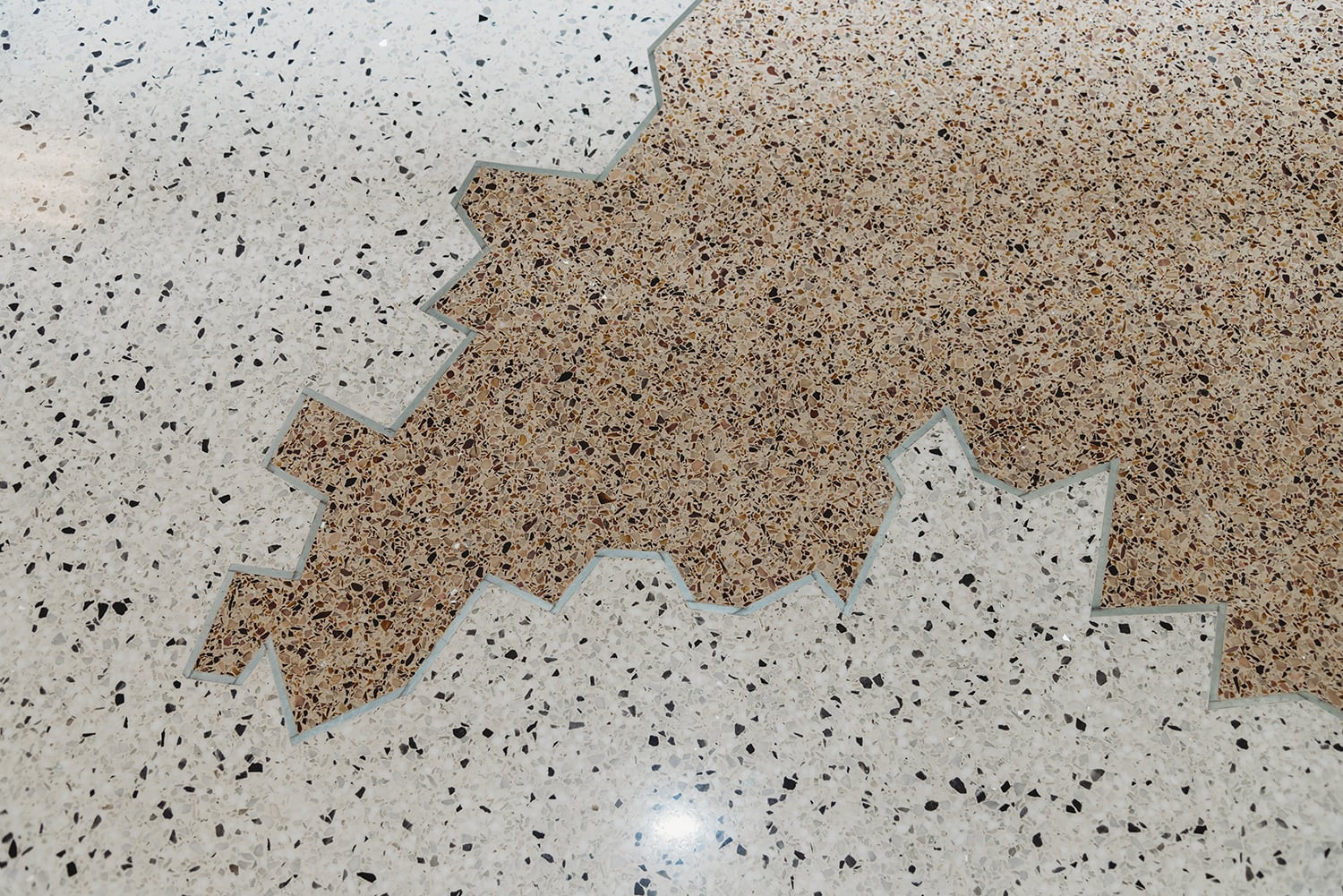 Terrazzo
Terrazzo, also known as the 100-year floor, is a durable and long-lasting floor finish that performs in high-traffic areas while adding a touch of class. Valued for its integrity as much as its appearance, terrazzo has been a top choice for high traffic common area installations for hundreds of years.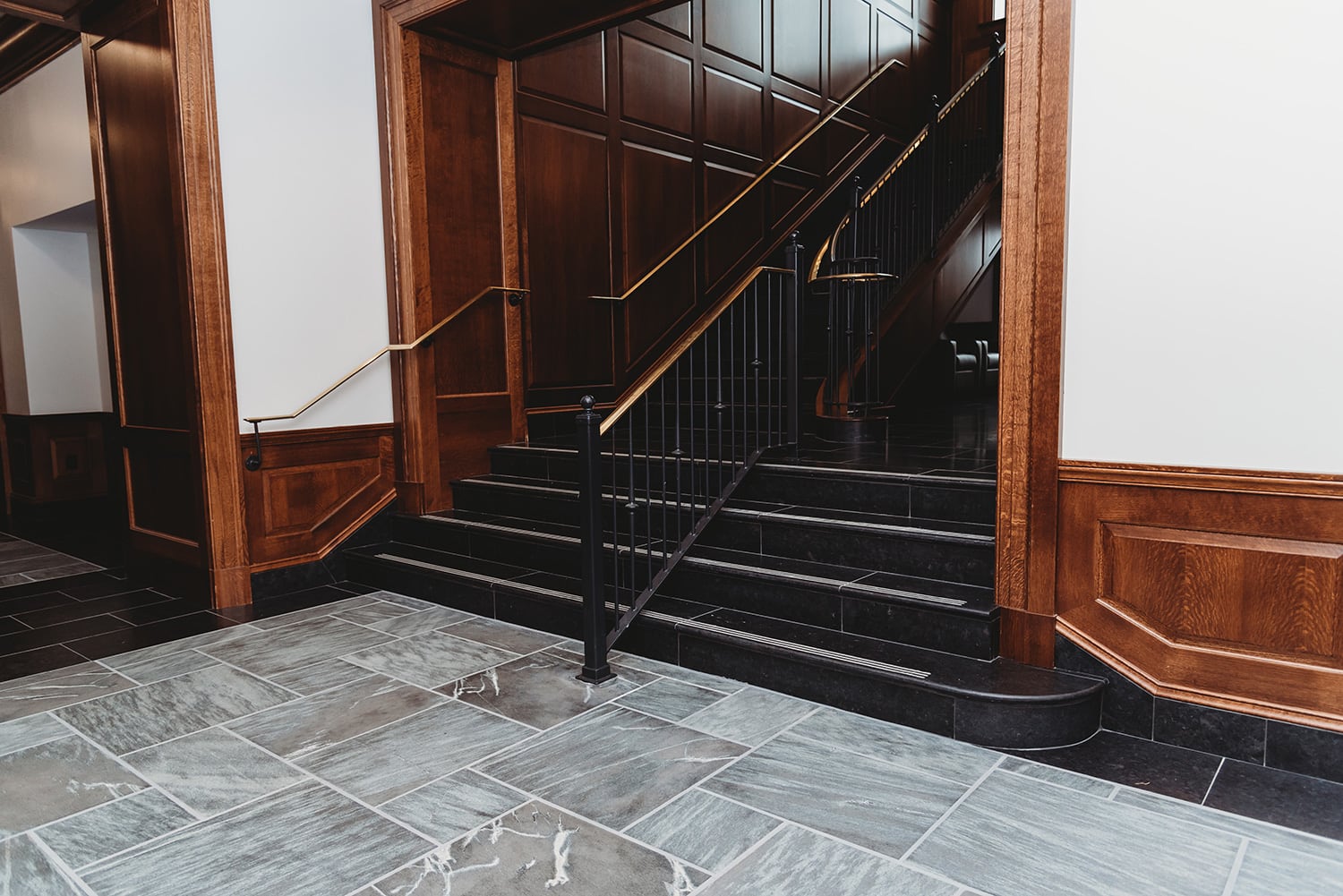 Tile
Tile is inhospitable to dust mites, mold, germs, and bacteria and often used to replace carpet in areas where allergens could be problematic. Because tile is durable and maintenance is simple, it makes an excellent choice for your business. There are so many colors, styles, shapes, and finishes that customizing your tile project is easy and limitless.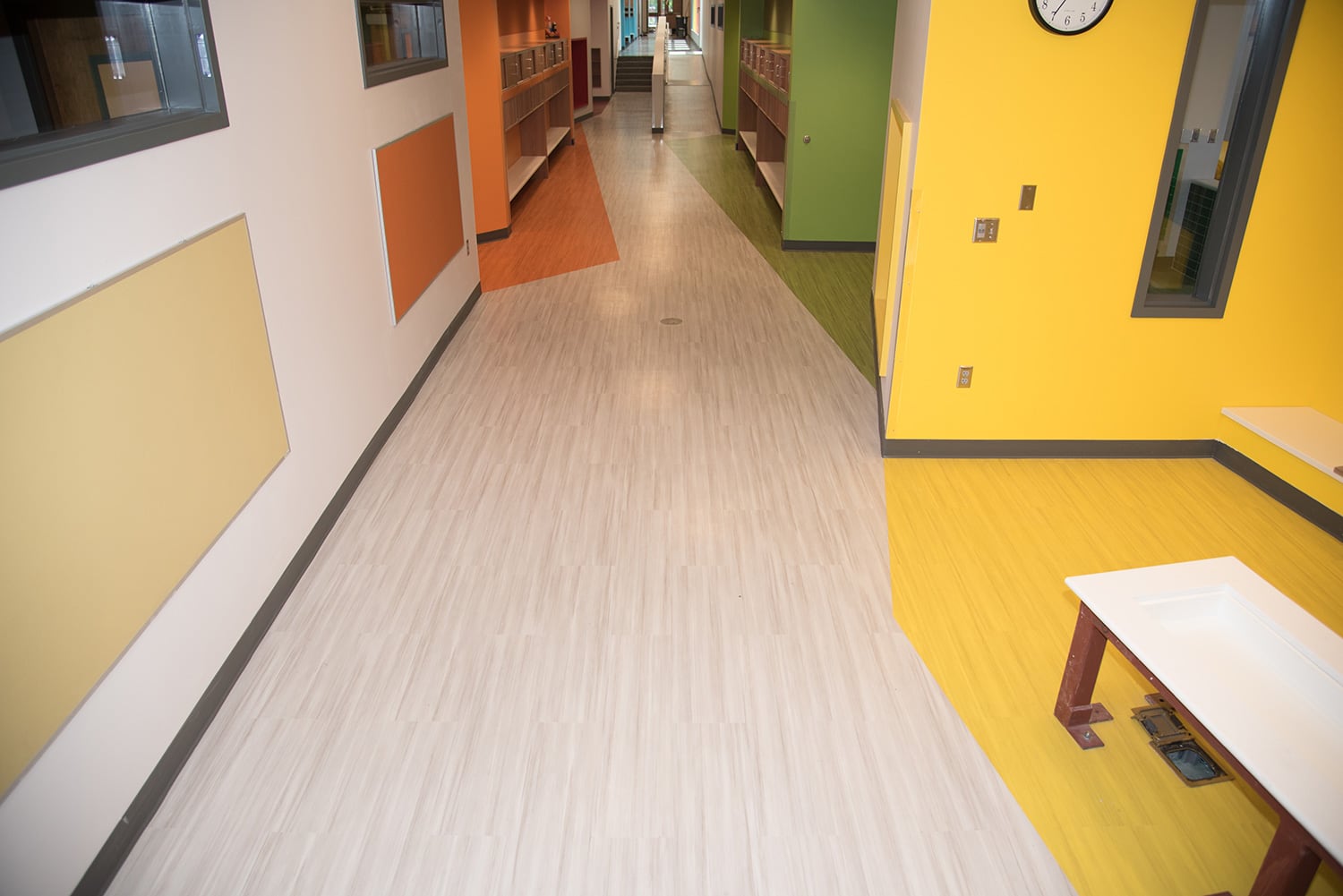 Resilient Flooring
Resilient floors are polymer floors engineered for comfort, flexibility and design. Resilient flooring is associated with carpet, LVT, cork, and rubber flooring. You will often find these types of surfaces in healthcare, educational environments, and anywhere slip resistant flooring is required.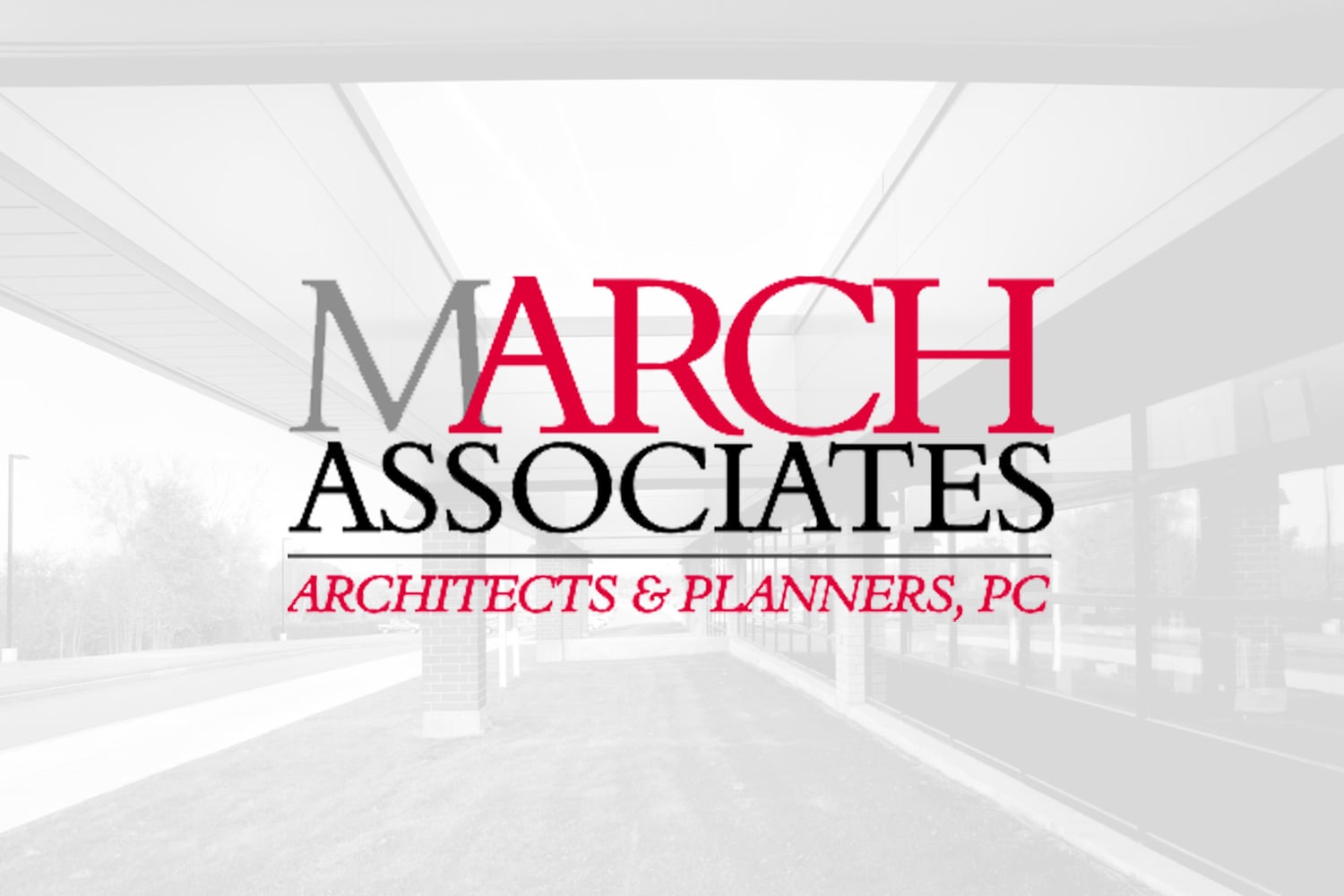 "MARCH Associates has worked with Dick Tile and Marble, Inc. for over twenty-five years. They have installed all types of flooring and ceramic wall tile on various projects. In addition to providing quality installations, they have also served as a technical resource during the design phase. They also provide current and accurate budget information and trends within the industry. We find them responsive and cooperative and they have worked with us to address construction issues that have arisen on many projects. I would highly recommend Dick Tile and Marble and look forward to working with them on future projects."
Christopher J. Crolius, AIA, Founding Principal
MARCH Associates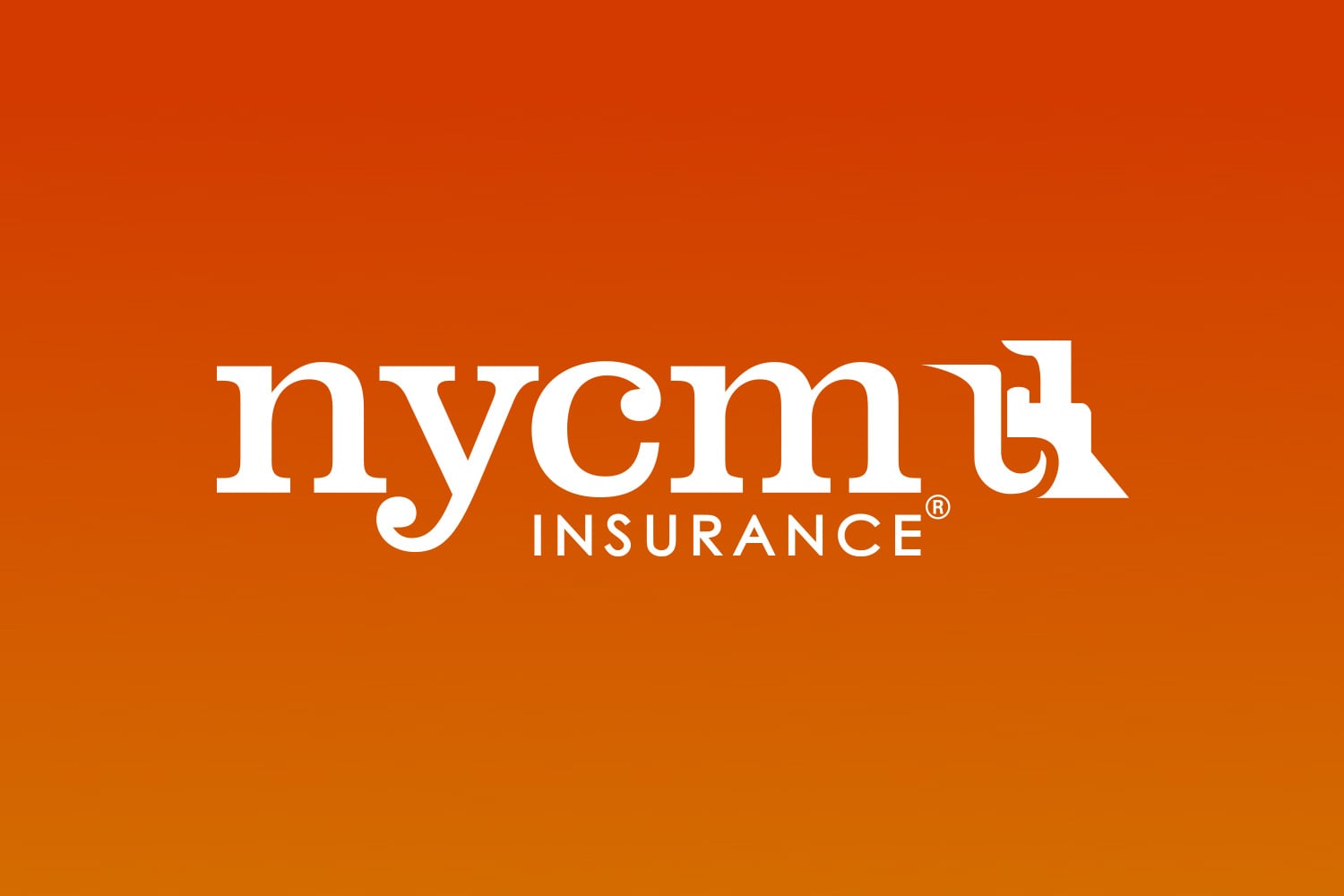 "It has been an absolute pleasure working with the team at Dick Tile to see our visions come to life. They have provided a great experience with every interaction, from quote to installation. They are professional, responsive, extremely hard working, and friendly! They have been especially exceptional when confronted with challenges around floor conditions, material delays, or timeline crunches to meet our needs and stay on track without sacrificing quality. We are extremely pleased with the work completed to date and, as a company we can trust and count on to always do the right thing, we look forward to the projects that are still ahead!"
Cheryl Robinson
New York Central Mutual Insurance
History
Dick Tile and Marble started in business in the late 1940s after the Schenectady Tile Company shut down their satellite office in Utica. Ricardo Alessandrini, who was the manager for Schenectady Tile, along with two of his brothers started Dick Tile & Marble.
From 1966 to 1974 a partnership between David James and Ricardo Alexander ensured Dick Tile and Marble's continued success. In 1978 David James' son Steve came to work at Dick Tile and Marble. After Dave retired Steve ran the business on his own until he formed a partnership with Tim Linck in 2016; Tim brought a twenty‐five‐year career as a project manager at Murnane Building Contractors with him. It was an offhand comment that Steve made to Tim that started the conversation of succession in earnest which led to Tim becoming the owner of Dick Tile and Marble in January of 2021.
Dick Tile & Marble furnishes and installs Terrazzo, Tile, Stone, Resilient Flooring, and Carpet on commercial projects. The most important ingredient in doing a good job is a workforce that is well trained, dedicated, and safety conscious. We are a union shop and most of our installers have been working for us for many years.